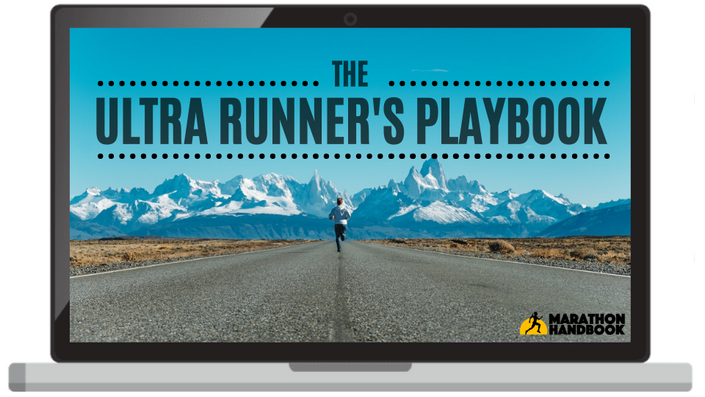 Ultra Runner's Playbook
The Ultimate Guide To Becoming An Ultramarathon Running Machine, Using Tips, Tricks, and Strategies for Training, Fueling, Gear, Nutrition, and Mindset!
Enroll in Course
Ultrarunning Demystified, Deconstructed, and Explained
- By The Experts.
Do any of the following statements resonate with you?
You're already sold on the idea of running an ultramarathon, but are in the dark in terms of how to properly train and prepare for one?
You've run a few races like half marathons and marathons, and are looking for the next challenge - and need guidance on the 'how to'.
You're worried about getting injured or losing motivation when training for your ultramarathon.
You worry about how to balance ultra training with the rest of your busy schedule (i.e. how to train smart)
You're training on your own, and there's a lack of ultra-runners out there to advise you on topics such as gear, nutrition, fueling, hydration, strength training . . .
And maybe you just feel a little overwhelmed!
Hi,
I'm Thomas Watson, UESCA-certified running coach and ultra-runner.
My ultra-running journey started back in 2014, when I was a middle-of-the-pack marathon runner who was drawn to the idea of pushing myself into the unknown.
I made a lot of mistakes early on in my ultra-running career, but I quickly realised that distance running was my passion, and one I wanted to share with others.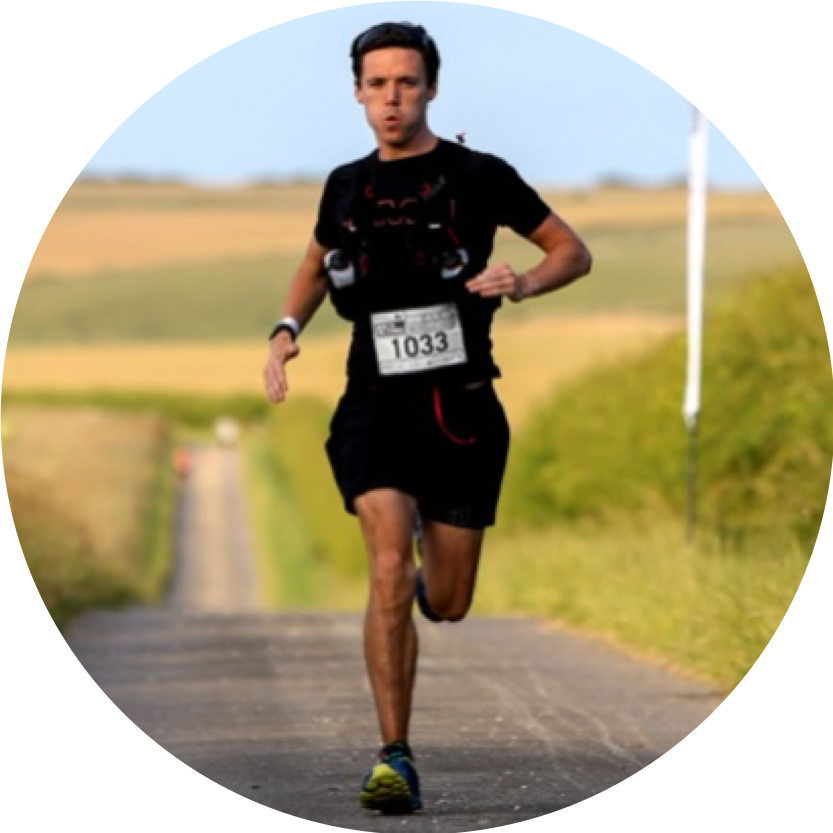 I've gone on to run many ultras and multi-day stage ultramarathons, and trained to become a certified running coach.
Now, as the founder at MarathonHandbook.com, I basically wake up every day and help other people achieve their running goals
Meet Toly - who went from 1st marathon to 100k in just 8 months...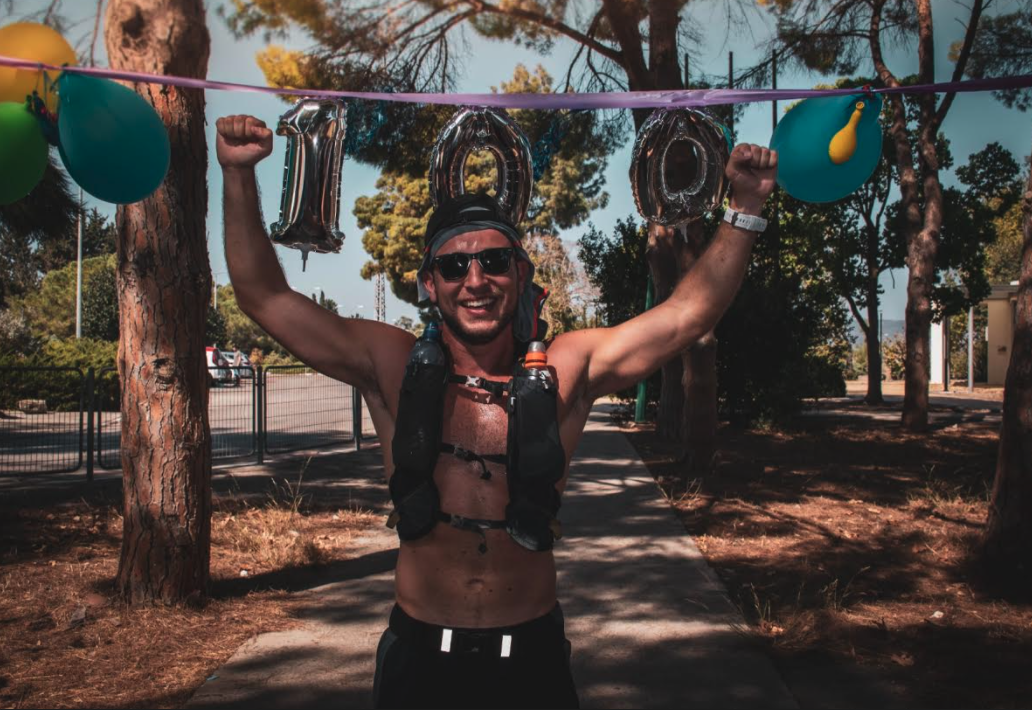 "Hey Thomas, I just wanted to say thank you so much, I ran my first 100KM 2 days ago ,
I ran my first 42KM in February and 8 months later I finished my first 100KM, it was an amazing journey and experience for me!
The Ultra Runner's Playbook was a complete guide through this process, and helped me so much! Thank you!"
Introducing . . .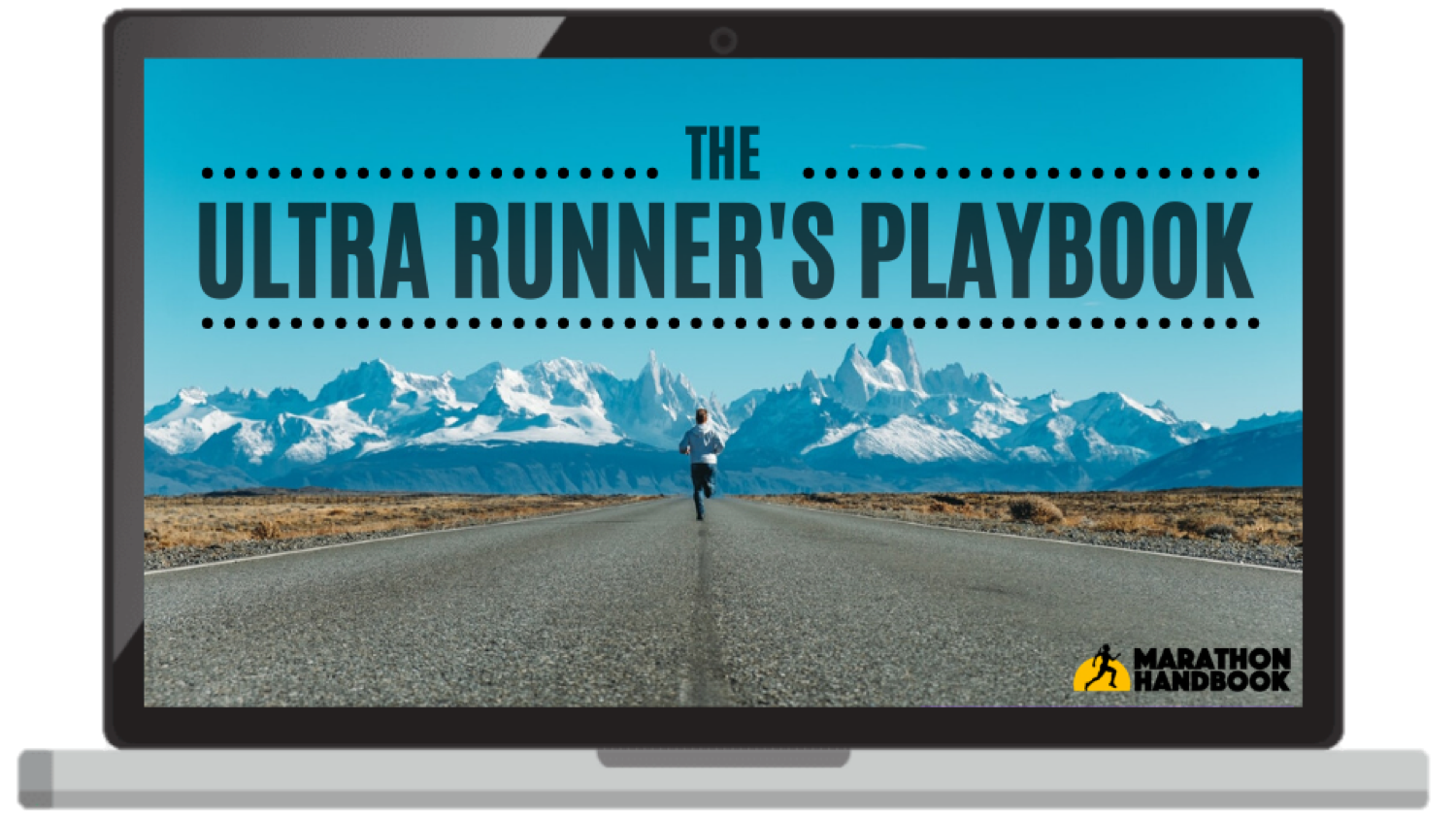 The Ultra Runner's Playbook is your ultimate guide to ultra running!
With over 5hrs of video content and a ton of downloadable material, we cover:
Detailed daily training plans for ultramarathons, based on running ability


Ultra training modalities broken down; in other words, how to train smart


Ultra running strategies for success


Expert videos and guides on . . .



Having an ultrarunning mindset


Balancing training with your other time commitments


Maintaining motivation throughout your ultra journey



How to become an injury-free ultra-runner


Strength and resistance training for improving performance and reducing injury


Fuelling and nutrition for ultrarunners



Full access to our database of ultramarathon training plans (+ special discount on our TrainingPeaks plans) . . .



How to achieve your ultramarathon goals



And

plenty more expert interviews, articles, and guides!
Course Curriculum
Resources and Support
Available in days
days after you enroll
The Intro
Available in days
days after you enroll
Ultrarunning Fundamentals
Available in days
days after you enroll
Craig Gulledge completed his first-ever ultramarathon as a solo virtual race when his actual race was canceled...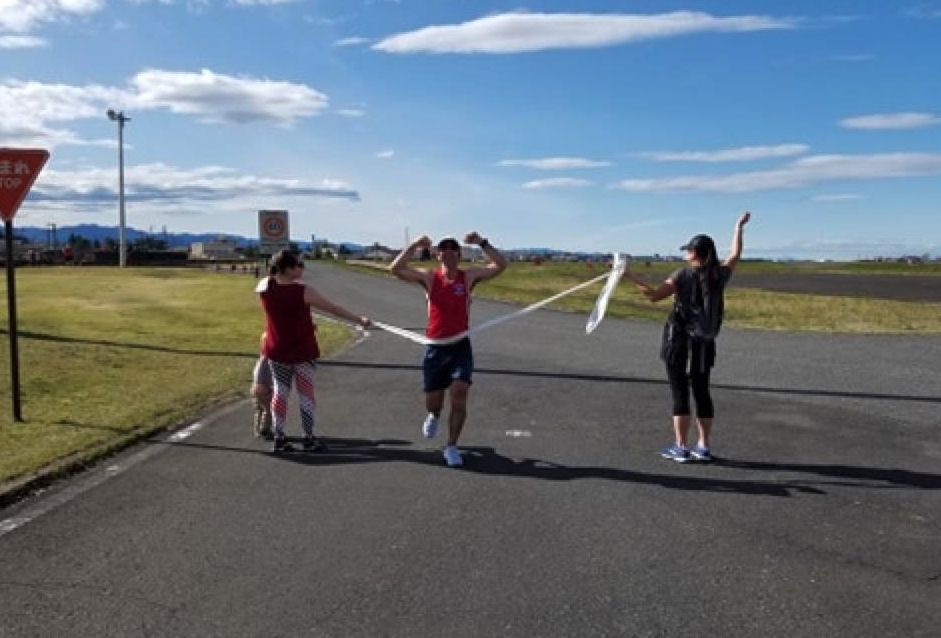 "As most people, my ultra marathon got canceled this year during half way through my training. This was my first ever 100k. But I didn't let that stop me from reaching my goals.

I continued my training and ended up running the 100k yesterday around a .94 mile loop for 67 laps.

I just wanted to say thank you for your support, training plan and motivational emails that was able to help me prepare and conquer this feat. I hope this is the start to a wonderful and adventurous ultra career!"

Your Instructor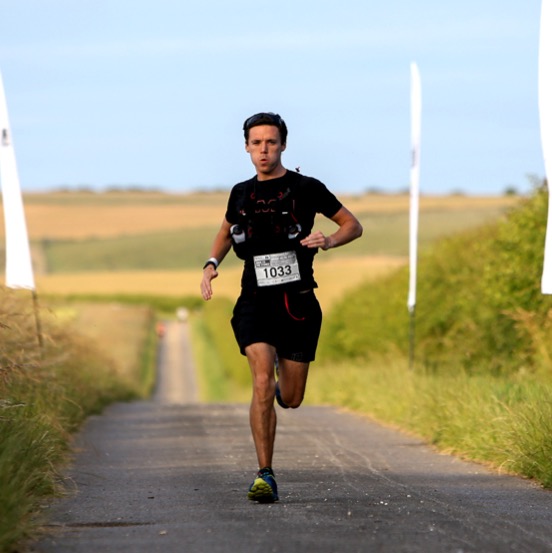 Hey there!
I'm Thomas Watson - ultra-runner, UESCA-certified coach, and the founder of MarathonHandbook.com.
After completing my first marathon in 2012, I swore never to run another. Despite that, I've now gone on to complete dozens of marathons as well as bagging podium places in several ultra-marathons and multi-day stage races.
I now help thousands of runners achieve their goals through MarathonHandbook.com!
Questions?
Feel free to ping me in the chatbox!
Graeme might had signed up for the Lake Taupo Ultramarathon in New Zealand, and was in need of some guidance.
"When I decided to embark on this journey I tried multiple sources to find inspiration and tips, before discovering the Ultra Runner's Playbook. "
"It was a huge help - but what was unexpected was the supportive regular emails I received from you, the tips and support you provided right up to the event!
It made it feel like I had a running buddy, a coach and mentor and all of that helped me to get across the line so thank you."
Graeme's finish line success!
Frequently Asked Questions
I'm new to ultra-running . . . is this course for me?
Absolutely. The course assumes you've at least got some distance running background - preferably half or full marathon experience - then we build on the Ultra Training Principles step-by-step. Our aim is to gradually impart the fundamentals you need to know, so you know WHY you're doing what you're doing in training. Many of our training plans are designed for 'Just Finish'ers. We also guide you through how to assess your current running ability, and how to set ultra goals which are achievable!
I've run an ultra before, but would like to improve my performance - can this course help me?
Yes! The course is structured around guiding you through building and following a training regime which matches your goals. Some experienced runners find that the structure and insight the course gives them makes them much better prepared, disciplined, and informed, leading to better ultra results. We show you exactly how to train smart, so every work-out and training run has a specific influence on your training. We describe in detail elements such as speed work and resistance training, and how to incorporate them into your training in order to improve your running performance.
Does the course include An Ultra Training Plan?
When you enrol, you get direct access to our Training Plan Database, as well as detailed instructions on how to pick the best training plan for your goals. These training plans have been developed to suit the needs of runners, by a UESCA-certified coach. We then show you how to modify your plan, if required, to suit your personal goals and schedule.
Who has developed the course - and what qualifications do they have?
Hi! I'm Thomas Watson, and I've developed (almost) all the course content myself - along with some input from other experts. As well as being a marathon and ultra-marathon runner myself, I'm a UESCA-qualified running coach. Since 2015, I've helped other runners achieve their distance running goals. The marathon training plans and strategies in this course are a reflection of the years of coaching, studying, and running I've completed. I've read every book and article I could find on running marathons, and have distilled the best of them into this course. I've also refined my approach to marathon training by speaking to and helps hundreds of marathon runners prepare for their run over the years.
I'm really not sure if I'm capable of completing a ultra . . .
If you're reading this far down the page, then you have the spirit and curiosity required to complete an Ultra - it's a mindset challenge!
What Kind of Support Is Available?
You have complete access to the Marathon Handbook team, plus our huge, awesome community of fellow ultra runners-in-training! Upon registering, you'll receive details on how to access the Facebook Group and Strava Running Club which form our community! Join the tribe and jump in with your questions!
Can't I find this information online?
Not really! 90% of the information we find on ultra running is incredibly fragmented, opinionated, and incomplete. This is just the nature of distance running and how the internet works. Yes, you can start trying to hunt out this information on your own, but you will spend hundreds if not thousands of hours like I did looking in the wrong spots. This is 100% the course I wish we had when I started out. It would have saved me so much time and effort, it's painful to think about!
What happens if I get injured or ill?
Our course guides you through the best way to respond to and recover from illnesses and injuries - we also explain how to adjust your training plan if needed after taking some time off to recuperate.
Is there a time limit to complete the course? How long do I have access?
There is no time limit to going through the content in this course. It's a completely go-at-your-own-pace thing! Your access to the course doesn't expire - so if you choose to run more marathons in the future, you can always come back to it. This is why you get lifetime access to this content, including videos, worksheets, and any future updates to the course!
What format is the content delivered in?
The course features 6+ hrs of video content, a downloadable Training Plan (Google Sheets / Excel / PDF) and many more PDF resources. I've found that video lessons are the most effective way of sharing practical lessons on running - backed up by resources like checklists, training plans, and guides!
Is my credit card secure?
Credit card security is extremely important to us. That's why we've partnered with Stripe to handle the billing and provide a secure socket layer, 128-bit encryption. Frankly, your credit card data is safer making an online purchase through our secure site than it is using it to pay for gas or buy food at a restaurant. So feel comfortable knowing your transaction is 100% completely protected from fraud. We also offer PayPal as a payment method as well!
There's even another Thomas Watson (no relation - small world!) who has used the Ultra Runner's Playbook to bag several ultra results, including a 100 miler!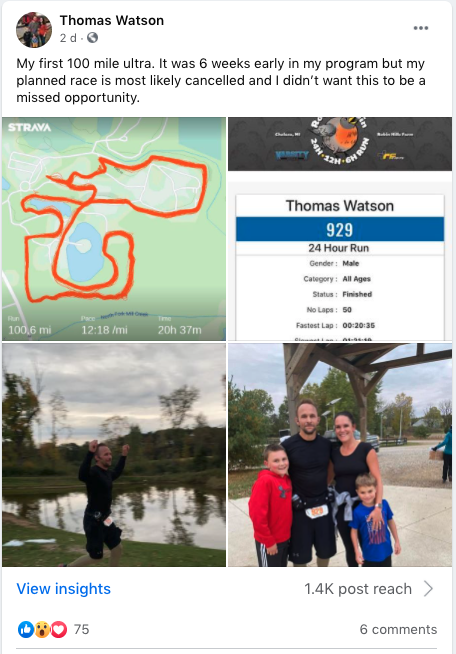 "the resources you have provided have been a great asset to my running practice, so thanks so much for the Ultra Runner's Playbook!
My wife had to pace me the last few miles so I could finish in time. What an experience!"